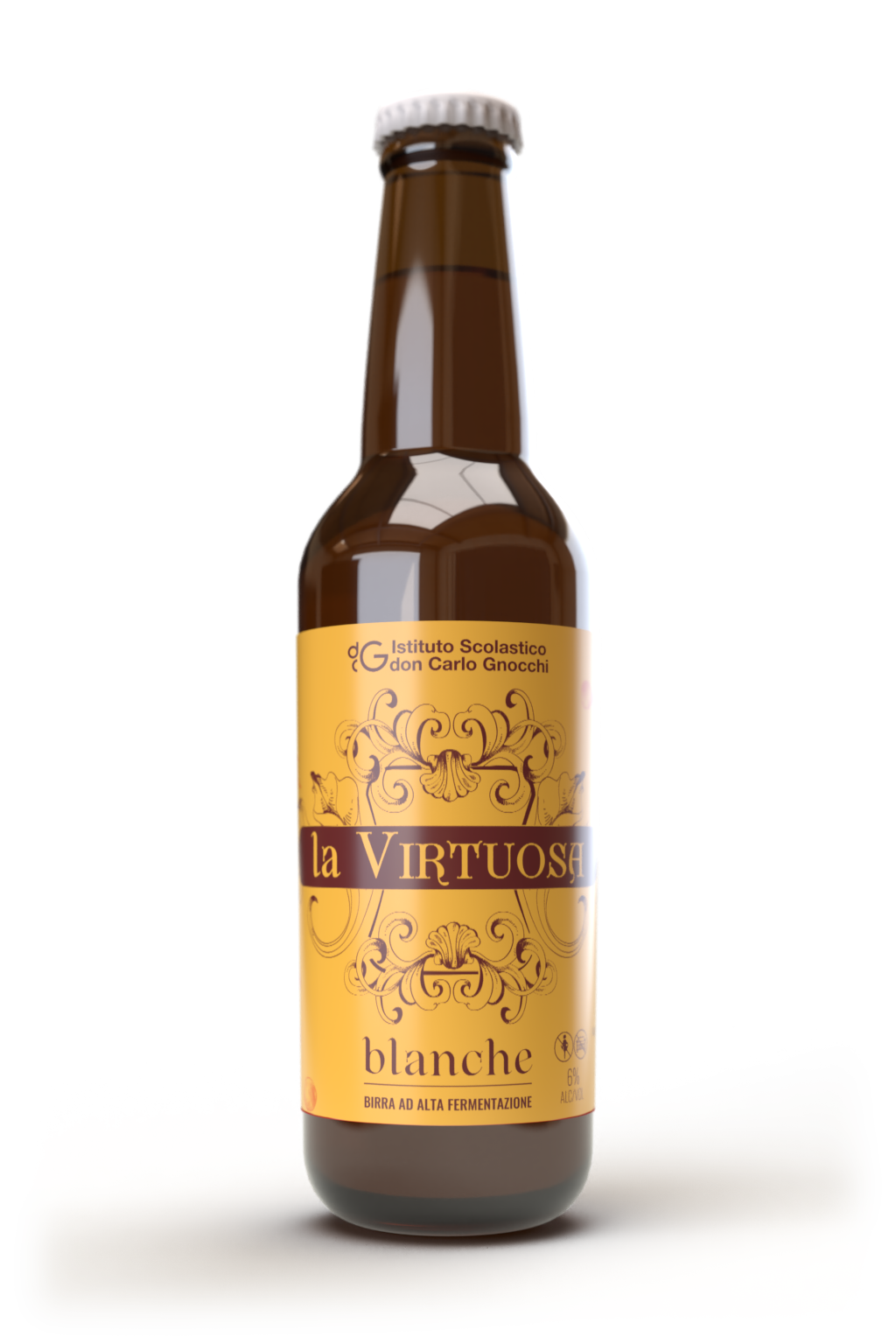 Perché chiamare questa birra "la Virtuosa"? Perché anticamente il gelso, uno degli ingredienti principali, era simbolo di virtù. In araldica (l'arte o scienza dei blasoni, ovvero degli stemmi nobiliari e civili), la pianta del gelso è simbolo di prudenza per via della sua caratteristica di crescere tardi e rimanda a pensieri prudenti e virtuosi nella ricerca della felicità.
Per la nostra etichetta abbiamo scelto uno stile elegante che meglio possa esprimere la delicatezza e l'armonia delle note che scoprirete all'assaggio. Abbiamo riportato la forma del gelso perché è l'ingrediente che contraddistingue la nostra birra dal meraviglioso colore rosato e che dona al palato un gusto molto gradevole.
Altro spiccato ingrediente della nostra Virtuosa è il pepe d'Assam. Originario di questa storica regione dell'India, è un grano di pepe dalla fragranza affumicata e dal sapore aromatico e legnoso.
The "Beer Bottle" 3D model has been created by MXRA. Seen on Sketchfab and provided with CC BY 4.0 license.