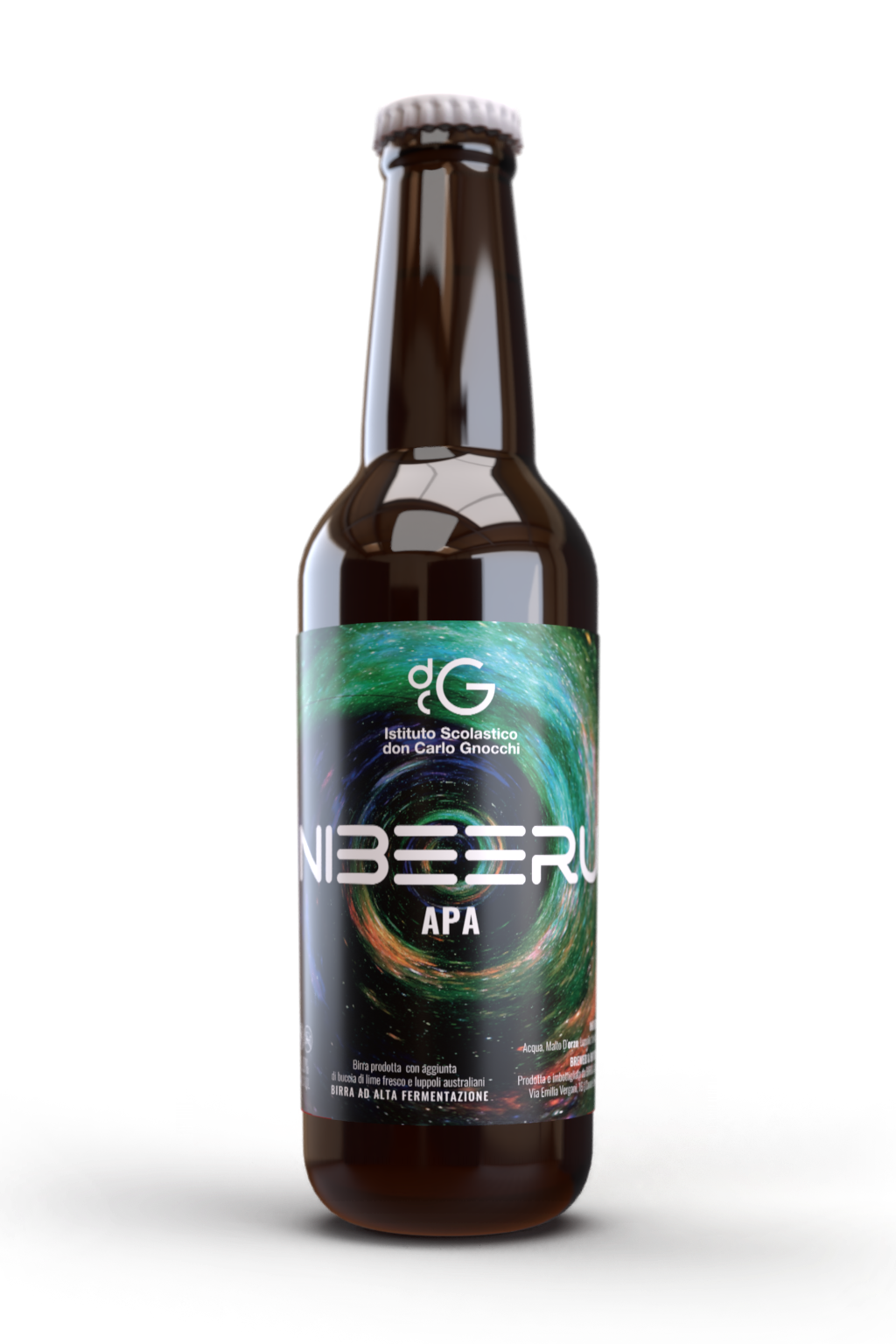 L'American
Pale Ale
spaziale
Dal gioco di parole tra l'inglese beer e il pianeta fantastico delle storie sumere Nibiru, nasce l'ultima delle 6 birre made in don Gnocchi.
Nibeeru è dunque l'American pale ale interamente ideata e realizzata dalla classe 4a, "spaziale" nel suo fresco profumo agrumato.
The "Beer Bottle" 3D model has been created by MXRA. Seen on Sketchfab and provided with CC BY 4.0 license.