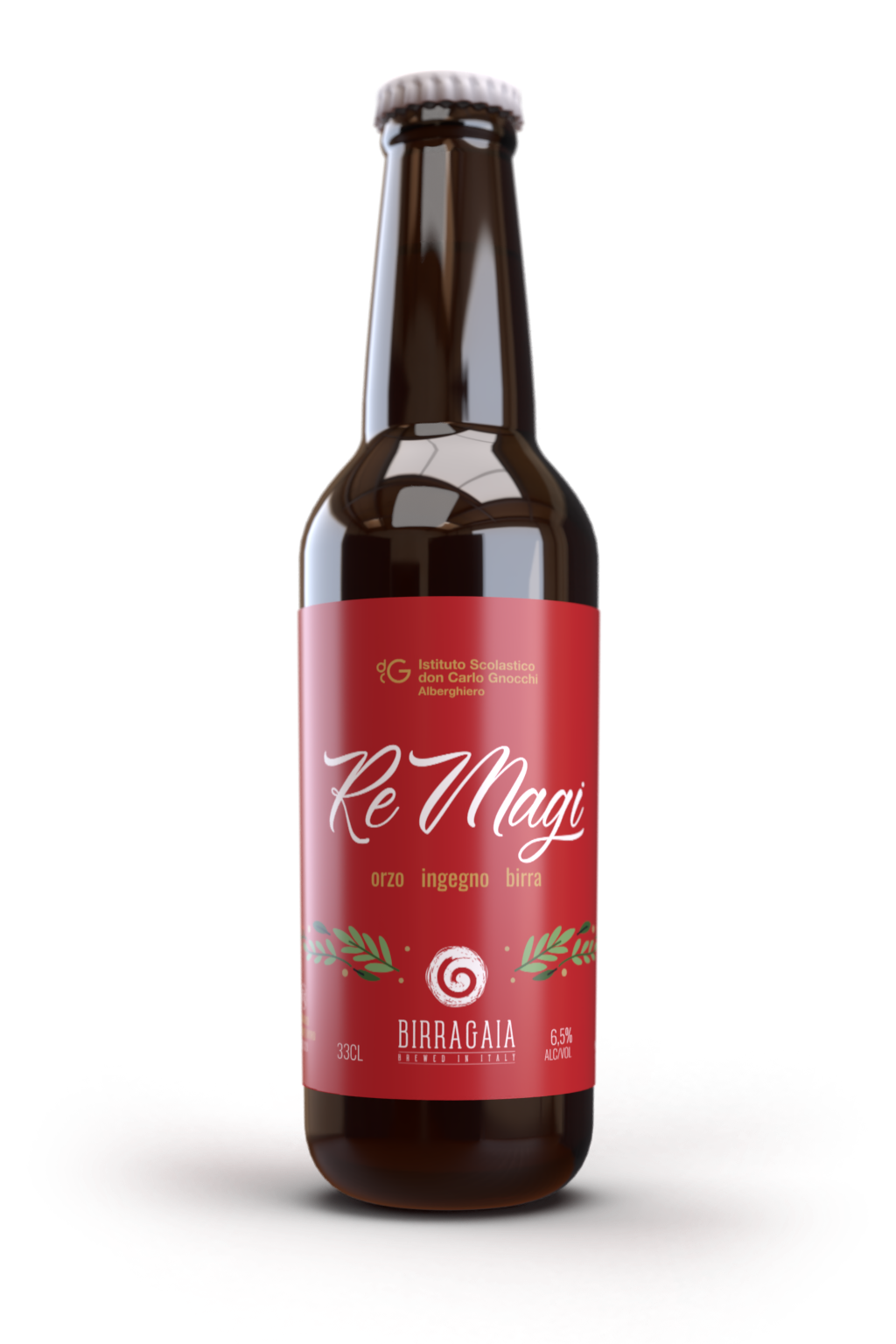 Re Magi è una birra creata per il tempo di Natale, e il suo nome vuole richiamare i doni portati dai re magi: oro, incenso e mirra. Così, la nostra birra è composta da altri tre "doni": l'orzo, la base fondamentale della birra; l'ingegno di noi ragazzi che abbiamo discusso e pensato a un abbinamento di diversi ingredienti, ai colori e la grafica dell'etichetta; infine la birra, la nostra birra, pensata come un dono, per voi e i vostri cari, da gustare in famiglia e in allegria durante le feste natalizie.
Gli ingredienti: fave di cacao, miele e peperoncino.
Prezzo: 10€ per la confezione con 3 birre.
La birra Re Magi è una creazione della classe quinta A dell'Alberghiero.
The "Beer Bottle" 3D model has been created by MXRA. Seen on Sketchfab and provided with CC BY 4.0 license.